New Year 2020 Yacht Event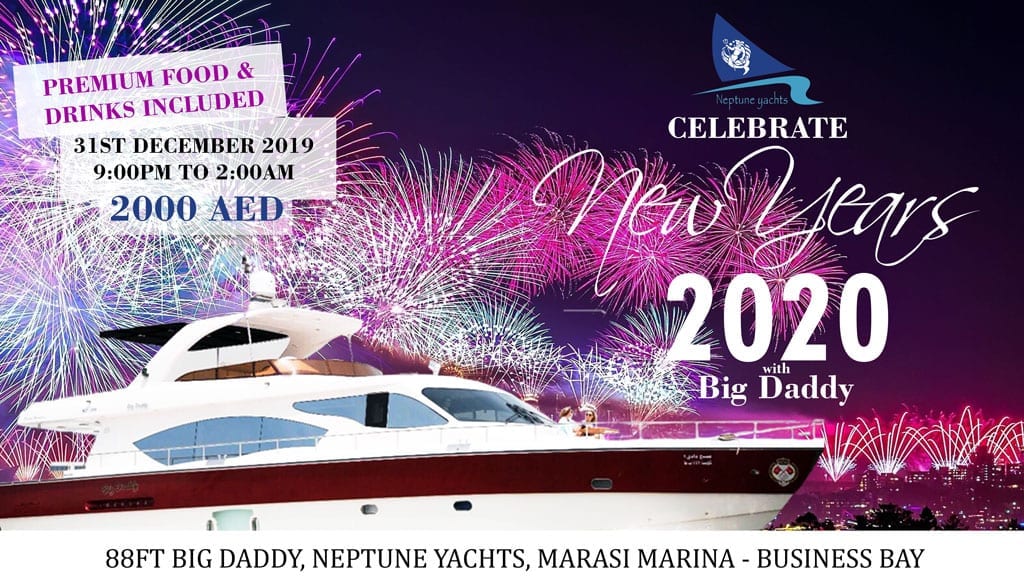 The Best Way to Celebrate New Year in Dubai.
Finding something out of the ordinary to spice things up for your New Years Eve?
It has become a common and convenient practice to book a hotel room or dine out at a restaurant to welcome the New Year!
Why not think of alternate options? It is worth the time and investment to do something different off the beaten track and take your friends and family out at sea to witness Dubai's most amazing fireworks display across the Palm and Burj Al Arab on a LUXURY YACHT.
New Year Eve 2020 – Shared Yacht Event